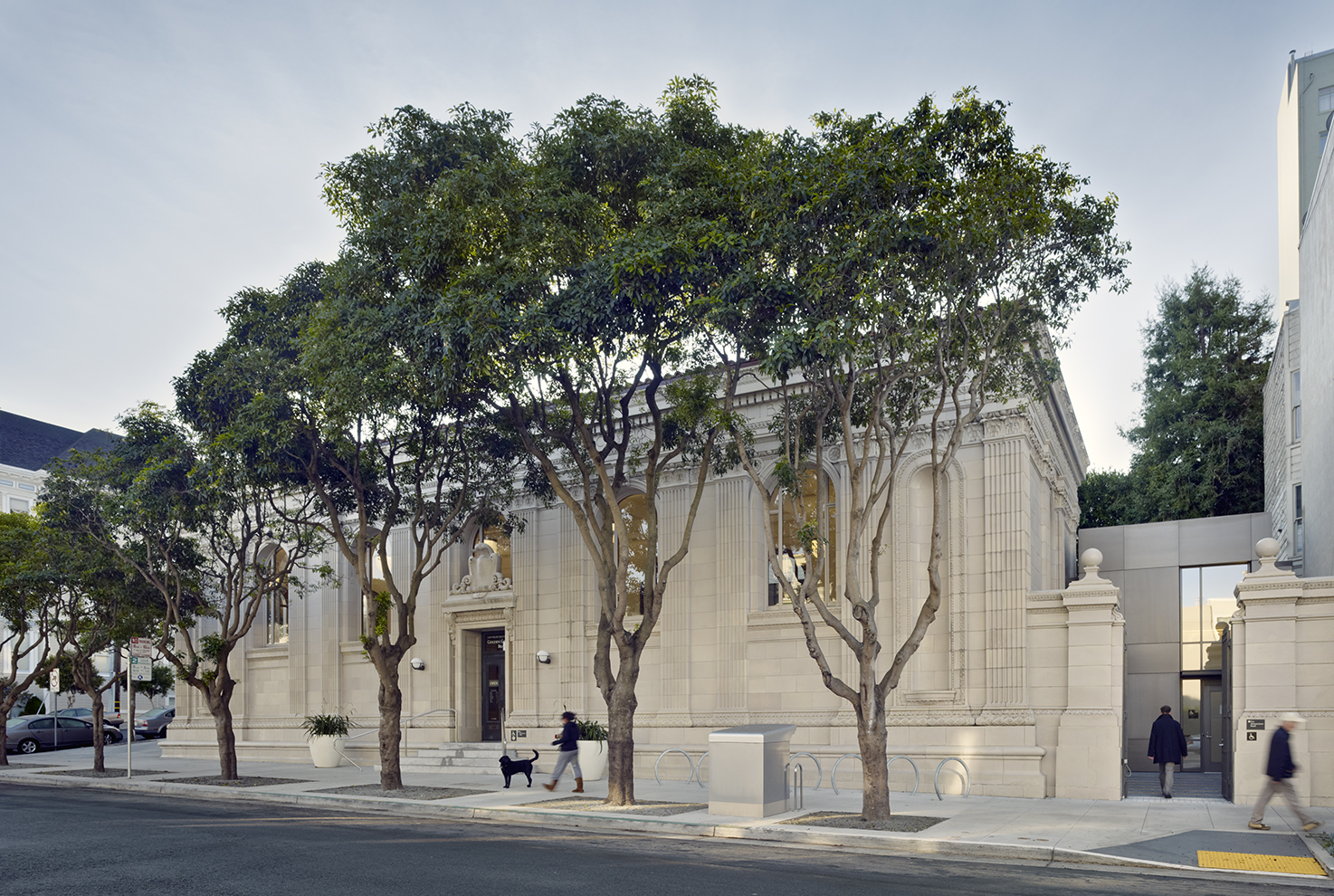 Detail of the library's exterior looking south. The Golden Gate Valley Branch Library was constructed in what for many years was known as Golden Gate Valley, the area below Pacific Heights and above the Marina, between Van Ness Avenue and the Green Street hill rising at Pierce Street. (Source: TEF Design)
Last week, the Historic Preservation Commission voted to initiate landmark designation for the Golden Gate Valley Carnegie Library, located at 1801 Green Street on the border between Cow Hollow and Pacific Heights.
Constructed in 1918, the building is a one-story plus basement, masonry building clad in terracotta that has served as a library since its construction. According to the Landmark Designation Report, the building appears significant for its association with patterns of social and cultural history of San Francisco, particularly the national and local ascendancy of Progressive political and social values and the development of public libraries. It also expresses the City Beautiful philosophy by presenting a building intended to create a sense of civic grandeur and dignity in the citizen who enters, or merely views it.
Designed by well-known architect Ernest Coxhead, primarily recognized for his ecclesiastical and residential works, the building incorporates a rounded end, resembling the apse of a basilica, a semicircular recess often containing the church altar. (San Francisco Public Library, Golden Gate Valley Branch, Octavia and Green, n.d. San Francisco Historical Photograph Collection, SF Public Library, AAC-5849)
The building is associated with the Carnegie Library Grant Program, established by wealthy Progressive industrialist Andrew Carnegie in 1886 and intended to fund the construction of libraries for the use of the public. Through this program, Carnegie funded the construction of 1,681 libraries across the US, including seven Carnegie libraries in San Francisco (the six other Carnegie libraries in San Francisco have each received landmark designation).
Additionally, the Golden Gate Valley Library is an excellent example of the work of master architect Ernest Coxhead, that displays the distinctive characteristics of the Neoclassical style. A departure from his religious and residential work, which was often executed in wood-frame construction and sheathed in wood shingles, the Golden Gate Valley Library commission came to Coxhead just before he travelled to Europe during World War I, where he directed the American Expeditionary Force's Architecture program for the United States armed forces stationed in France.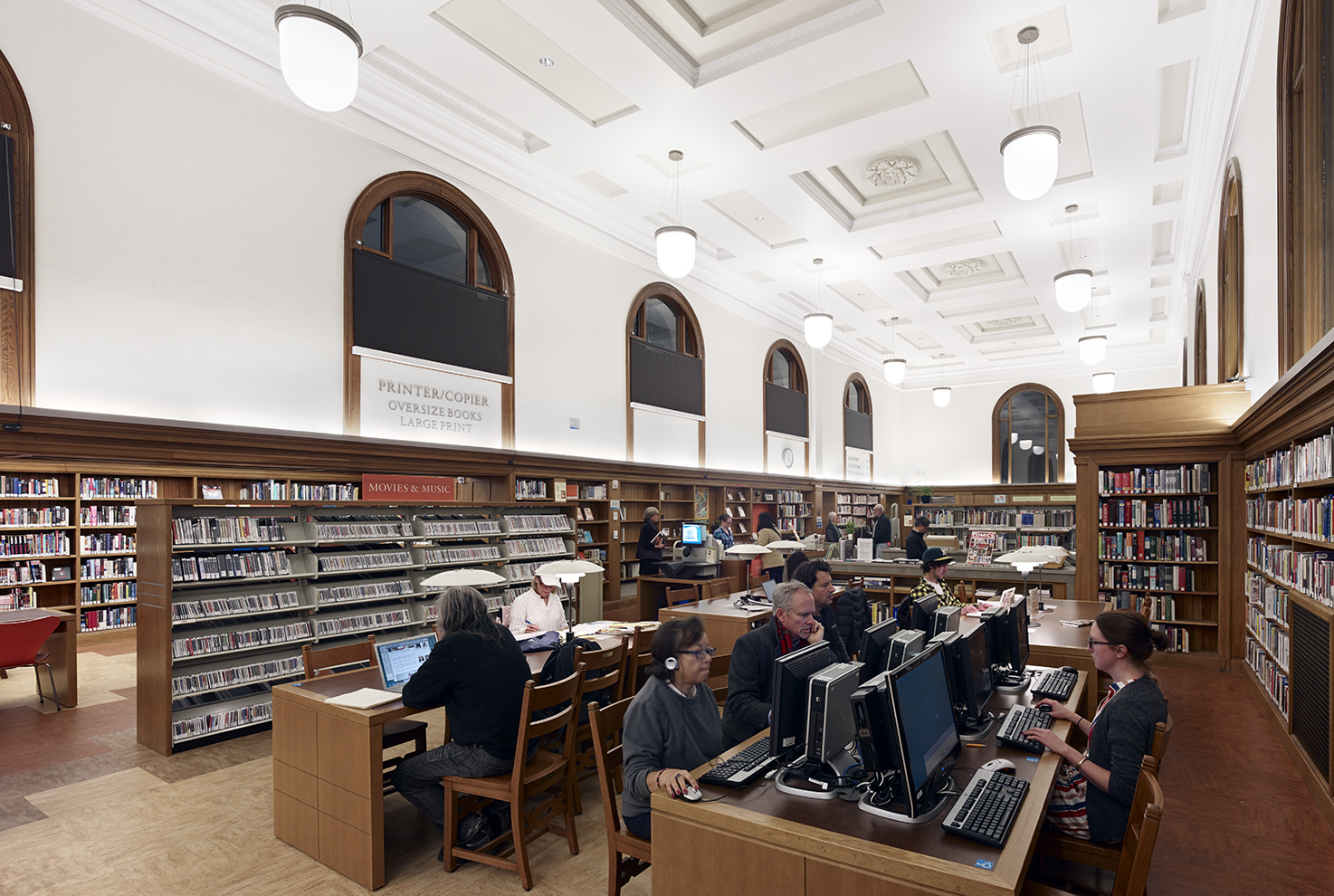 The library's interior after 2012 renovation. (Source: TEF Design)
---
Sources:
Landmark Initiation Draft Resolution, San Francisco Planning Department