On August 18, 2021, San Francisco's Historic Preservation Commission (HPC) approved a request for a Certificate of Appropriateness for exterior alterations to the Shipwright's Cottage at 900 Innes Avenue, including new accessible entryways on two non-secondary facades. The San Francisco Recreation and Parks Department, which owns the property, plans to rehabilitate the cottage as part of a larger open space improvement project on the India Basin waterfront.
Heritage and numerous India Basin/Bayview-Hunter's Point community members advocated for the building's rehabilitation plan to include a robust interpretive program on the site's history. In response, Recreation and Parks is now working with San Francisco Planning Department staff to incorporate interior interpretive displays into the cottage's redevelopment plan. Public comments at today's HPC hearing reiterated the importance of having the main floor of the cottage used as an interpretive center dedicated to the history of the India Basin area, from the early history of the Ohlone up through the impact that the shipbuilding industry had on the development of the entire Bay Area. Representatives of the community particularly spotlighted how including the site's full story in the redevelopment plan will contribute to the equitable development of the site, preserving and sharing the site's cultural inheritance with future generations.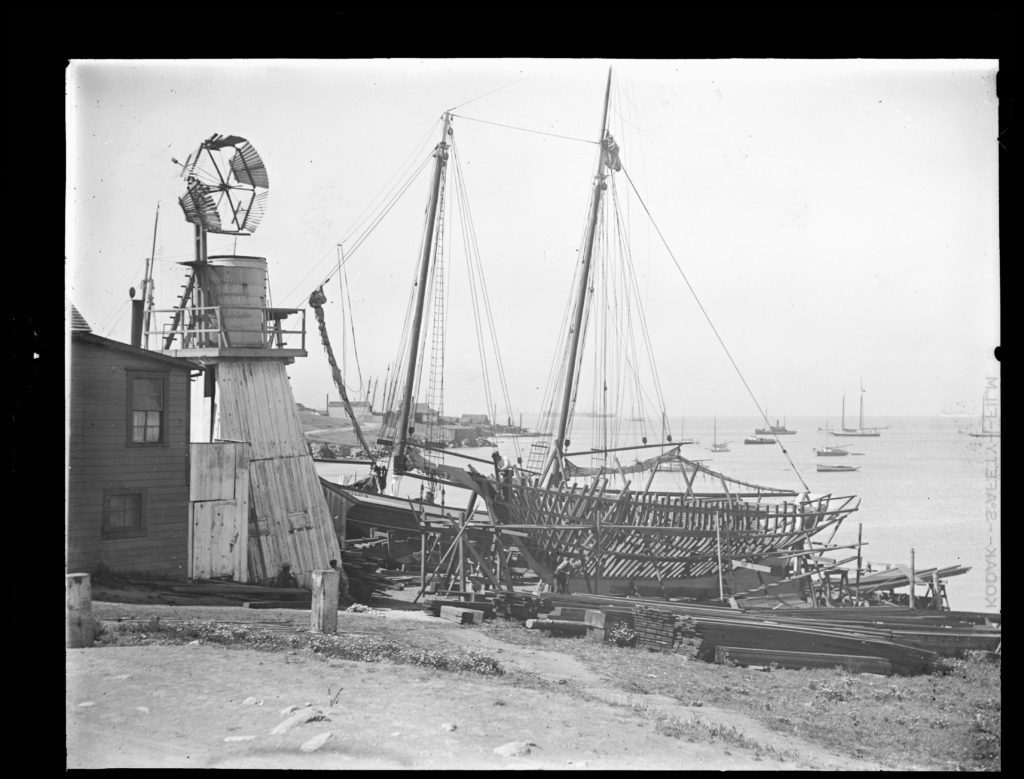 The Shipwright's Cottage (SF Landmark no. 250) is one of the oldest known residences in the India Basin area, constructed in 1875. During the late 19th century, working-class ship builder's settlements characterized the Hunter's Point peninsula with a string of boatyards populating the shoreline. The modest-sized vernacular residence was constructed for Netherlands-born Johnson J. Dircks, the first known boat-builder to move to Hunter's Point. It includes a gabled roof, horizontal shiplap siding, wood windows, and front façade decorative features including architraves with scrolled brackets; bracketed window sills; and upper transom panels.
The cottage is the natural place for a welcome center for the new park, with educational material on the site's history.
Here is an excerpt from the project summary, prepared by firm Page & Turnbull:
"The Shipwright's Cottage will be rehabilitated to serve a new use within the park as a welcome center with interpretive history exhibits at the upper level and a public multi-purpose space for classes and exhibitions at the lower level. The exterior character-defining features will be generally restored based on physical and documentary evidence, with new wood windows, trim, and bargeboard to replicate the missing historic features. Doors meeting accessibility requirements will be added to the first floor at the northwest facade in the area of a removed non-historic addition, and to the basement where an existing non-historic door and window will be removed. Existing interior partition walls will be removed, and the interior will be rehabilitated to serve the new, compatible use. Interior floor finishes at the first floor will be rehabilitated and detailed to show the historic arrangement of the walls and rooms as part of the interpretive program."